News Archive
Varying Language Styles Personalize News

Two FAU researchers recently released results of an international study on the social psychology of three United States presidential elections. The results show distinct linguistic styles between two major networks, Fox News and MSNBC. Read more.
Language Trade-off? No, Bilingual Children Acquire English by Age 5
A first-of-its kind study in U.S.-born children from Spanish-speaking families finds that minority language exposure does not threaten the acquisition of English by children in the U.S. and that there is no trade-off between English and Spanish. The study was led by lead author Erika Hoff, Ph.D., a professor in the Department of Psychology. Read more.
Socializing 'Sweet Spot': Prescription for Healthy Older Brains is Improving Social Engagement
Emmanuelle Tognoli, Ph.D, a research professor in the Charles E. Schmidt College of Science, is part of a team of FAU researchers that were awarded a  $675,000 grant to design experiences, or mathematical model, that give older adults a chance to form meaningful social interactions while aiding for age-related impairments. Read more.
Psychology Student Recipient of Award at Three Minute Thesis Competition
Congratulations to Claudius Osei, from the experimental psychology Ph.D. program, recipient of the Three Minute Championship Runner-up, $1,500 award. Read more.
FAU Researchers Receive Grants to Combat Alzheimer's Disease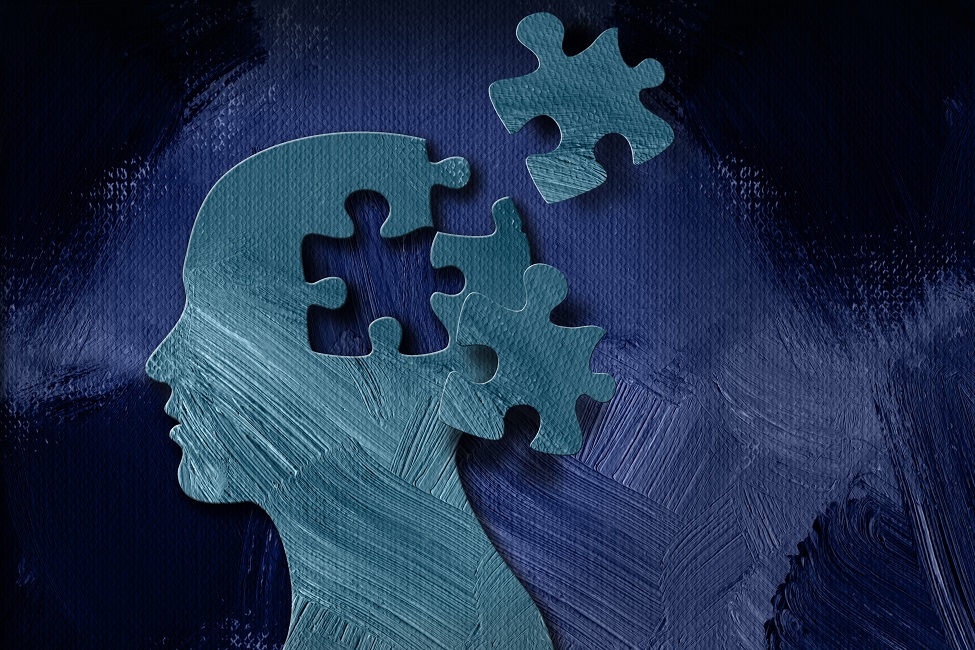 Researchers from the Schmidt College of Science and FAU collaborators have received grants totaling $641,818 from the Florida Department of Health's Ed and Ethel Moore Alzheimer's Disease Research Program. Read more.
Easing Anxiety in Children with Computerized Training Program

Nathaniel Shanok, Ph.D., a recent graduate, and Nancy Aaron Jones, Ph.D., FAU associate professor of psychology, published a study that found a way to alleviate negative emotions in preadolescent children in the journal, Applied Neuropsychology: Child. Read more.
Depressed Moms Who Breastfeed Boost Babies' Mood and Mutual Touch
Nancy Aaron Jones, Ph.D., associate professor and director of the FAU WAVES Emotion Laboratory in the FAU Department of Psychology, is the lead author of a study published in the journal, Neuropsychobiology, for her study examining the developing mother-infant relationship. For the study, researchers investigated the feeding method and affectionate touch patterns in depressed and non-depressed mother-infant dyads. Read more. 


Mean or Nice? These Traits Could Make or Break a Child's Friendships

Brett Laursen, Ph.D., professor of psychology, along with @FAU Department of Psychology graduates, are authors of a study that examined whether one friend's nice and mean behaviors anticipate changes in the other friend's perceptions of relationship negativity. The researchers are the first to conduct a longitudinal study on this topic. Read more. 


Breaking the Chains of Incarceration in African American Males
Peter Claudius Osei, a Ph.D. student in the Center for Complex Systems and Brain Sciences, and researchers from the College of Social Work and Criminal Justice published a study examining African American men's re-entry experience, family reunification, and recidivism.  Read more.
FAU Awarded 5.3 Million
Researchers from Florida Atlantic University's Christine E. Lynn College of Nursing in collaboration with FAU's College of Engineering and Computer Science and Charles E. Schmidt College of Science have received a five-year, $5.3 million R01 grant from the National Institute on Aging of the National Institutes of Health for a project titled, "In-vehicle Sensors to Detect Cognitive Change in Older Drivers." Read more.
Nate Shanok, Ph.D. in Experimental Psychology
Nate Shanok's Ph.D. focused on developmental and cognitive neuroscience. Shanok's dissertation project examined various associations between executive functioning skills, resting-state brain activity, and anxiety in preadolescent children. Read more.  
FAU Study Finds Being Fun is No Laughing Matter 
FAU study finds being fun is no laughing matter. Brett Laursen, Ph.D., a professor in the Department of Psychology, along with Robert Altman, M.A., and Li Wei, M.A., collaborated with Concordia University to conduct a research study to determine if children who are popular were able to gain popularity by being fun to hang around with. Read more.
Edward Ester Receives NSF Career Award

Edward Ester, Ph.D. an assistant professor from the Department of Psychology, has been awarded the National Science Foundation Career Award, which provided a grant of $553,436. Ester is using this award to further his research of the neural mechanisms that allow us to rapidly perceive and make sense of the world around us. Read more.
 Virtual Communication in the Age of Social Distancing
Neuroscientists at FAU, Elan Barenholtz, Ph.D., an associate professor in the College of Science, and Michael Kleiman, Ph.D., a postdoctoral researcher, worked together to conduct a research study to determine whether being observed affects people's behavior during online communication. Read more.
 Mother/Infant Skin-to-Skin Touch Boosts Baby's Brain Development 

A new study by researchers in the FAU College of Science demonstrates that mother-infant touch and contact are essential for optimal neurodevelopmental regulation in early infancy. Referred to as Kangaroo Care, a skin-to-skin, chest-to-chest method of caring for a baby, has been associated with promoting brain development in infants. Read more. 
 Frontiers in Science Lecture with William Hahn, Ph.D
Assistant Professor and co-director of the FAU Machine Perception and Cognitive Robotics Lab William Hahn, Ph.D., discusses "How Artificial  Intelligence is Changing the World" on March 6 for the Frontiers in Science Lecture Series. You can find out more at science.fau.edu/frontiers.php
 Summer Undergraduate Psychology Research Experience Grant
The Department of Psychology was awarded $28,800 for the American Psychological Association Summer Undergraduate Psychology Research Experience. The award will be used to encourage students from underrepresented populations to pursue research careers in psychology or a related field, such as neuroscience, biology, or medicine. The award provides full-time pay while students pursue summer projects in a faculty mentor's lab.
Calculated Surprise Leads to Groundbreaking Neuroscience Discovery
Assistant Professor of Psychology and member of the Center for Complex Systems and Brain Sciences, William Alexander, Ph.D., part of groundbreaking neuroscience discovery. Read More.
Jacqueline Stotler, Ph.D. Candidate in Experimental Psychology
Ph.D. candidate in Experimental Psychology, Jacqueline Stotler, goes into detail about her research, her experience at FAU as a psychology student and her pursuits for after graduation in this recent Q and A. Read more.
Ask a Scientist Podcast
Ask a Scientist Interview with Chair of the Psychology Department, Teresa Wilcox, Ph.D. Listen Here!
 Bilingual Development
Erika Hoff at FAU has received a $2.9 million grant  $2.9 million grant from the  Eunice Kennedy Shriver National Institute of Child Health and Human Development of the National Institutes of Health (NIH) to continue a unique longitudinal study of bilingual development in children from Spanish-speaking homes. Read More.
 Meet Astro, FAU's Smart RoboDog!

The FAU Machine Perception and Cognitive Robotics Lab brings to life one of about a handful of these quadruped robots in the world.  Read More
Three Types of Teen Popularity 

Professor Brett Laursen talks about three distinct types of popularity amongst teens. 
Read more.
 Teens at Great Risk for Bullying
Professor Brett Laursen talks about inappropriate interpersonal responses from parents to children.  
Read more.
FAU Unveils First-of-its-Kind - Neuroscience Undergraduate Honors Program
This latest honors program will focus on neuroscience and be offered on FAU's John D. MacArthur Jupiter campus. 
Read More.
Why do Childhood Friendships Fall Apart?
Professor Brett Laursen and his FAU graduate students published a
study indicating that parents' mental health issues may spoil children's friendships.
Read more on Reuters Health.
  Arthur C. Evans, Jr. PhD, BS '82, MA '84 - Charles E. Schmidt College of Science
Healthcare innovator, policymaker, and clinical and community psychologist,
Arthur C. Evans Jr., Ph.D., is the new CEO of the American Psychological
Association (APA). 
Read more.